Welcome To MTR Construction Company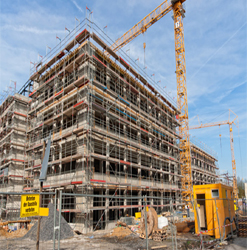 MTR Construction Company, Firm Tousick Construction Pvt.Ltd. Udaipur and M.K. Construction are registered construction company in year 1997.
We conduct our business ethically and with great transparency keeping customer satisfaction to our prime focus. As one of the leading contractors in the state and certified as Class I Engineering.
We have executed prestigious projects for major organizations, working with leading architects of the country. Our credentials have been acknowledged by organizations and institutions.
The Company has over the years built townships, schools, institutions, multi-stories buildings shopping malls, administrative buildings, hostels, factories, roads, bungalows, farmhouses research laboratory buildings, hospitals and lots more.
---
---
---